GOODWOOD REVIVAL
I will be exhibiting this year at Goodwood Revival 16-18th September Stand 17 in the inner market. (Look for my name Terence Ross, rather than the normal SPEED/STILL title above the stand.)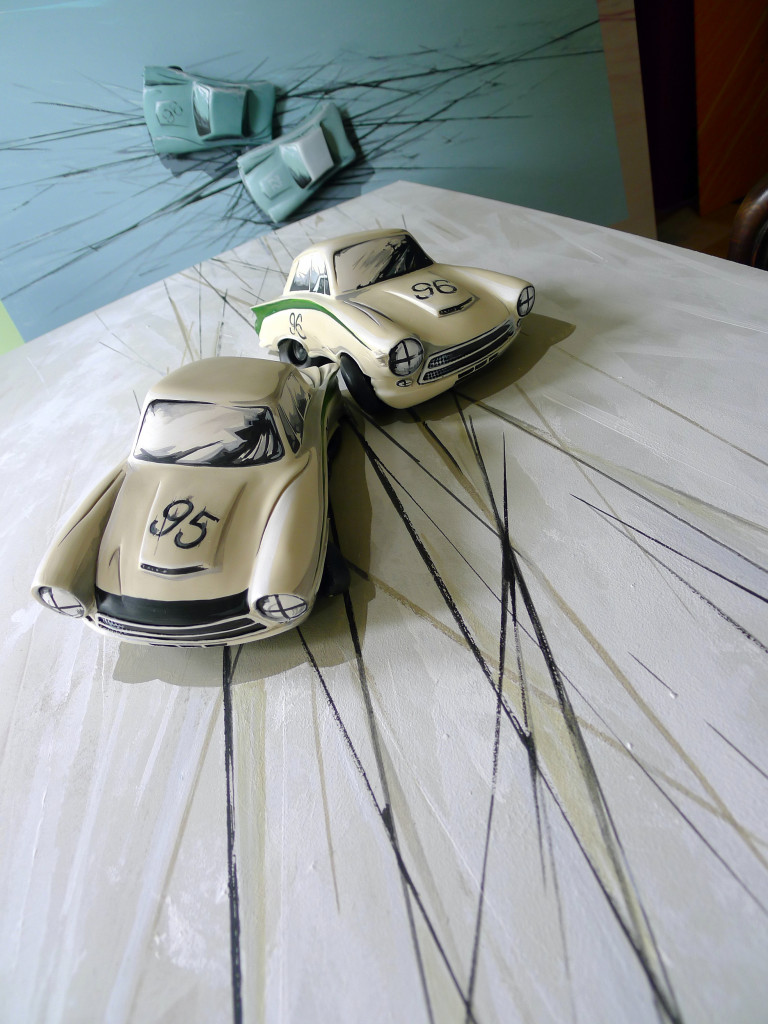 Cortina's…. and lots of them. No less that three twin editions will be on display. The latest is Clark and Arundell rubbing paint back at the St Mary's Trophy in '64. Other editions relating to either Goodwood or other famous races will be available to order at the show as well.
Plus an alternative wild CSL edition will be exhibited for the first time. The amazing Alexander Calder mobile edition will also be exhibited. Just a total of six castings have been created of the CSL. And it'll be up to the buyers of the editions, which ones end up as either the mobile or the famous three stripes edition. Both are in celebration of M division's 50th. I've popped a 50 on the bonnet and doors of the striped edition to mark the occasion. The plan is to exhibit around 15 or so other completed wall mounted sculptures as well.
Come along and say hi if you are attending the event.