330 P4
Probably the sexiest shape ever to be designed and raced by Ferrari. The gorgeous 330 P4. The plan is to release a very low number edition, as always as a wall mounted sculpture. The first one will be the famous number 21 car which came second at Le Mans back in 1967. All editions to be painted in the new looser style, similar to the first of the new 911 editions.



I've had a desire to create a triptych for a number of years. What's a triptych I hear you ask? A three panelled painting is the norm.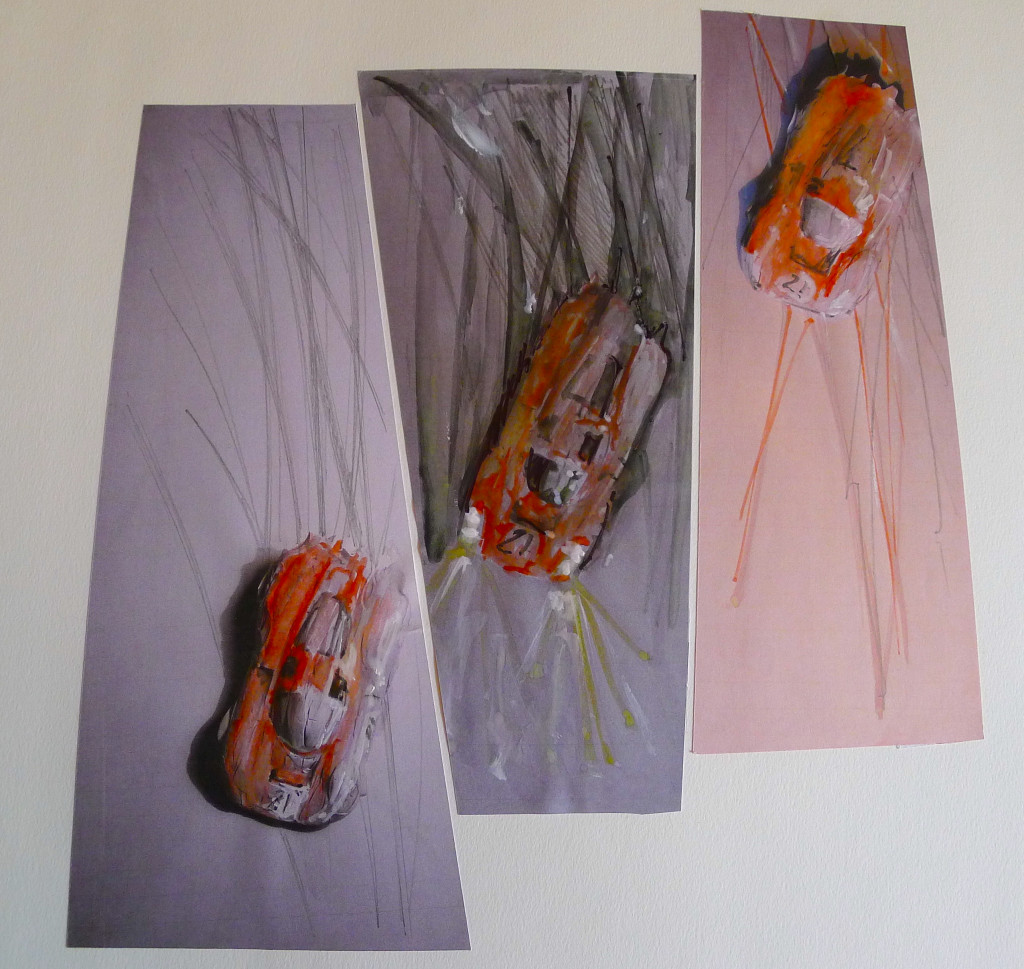 In this case, indeed three panels will be used. Only on each one will be a painted casting of the 330 P4 with a touch of understeer exiting Arnarge. The car will be positioned in a very sightly different position on each panel. The main difference will be the way all three panels and cars will be painted. The first on the left will represent 8 o'clock in the evening, the middle panel will be midnight and the panel on the right will be 8 o'clock in the morning. The sculpture will be completed over the autumn months. Photo's above are of the Marquette and a very rough drawing of what the triptych might look like, albeit, I'm very undecided as to the final shapes of the panels. stay tuned.